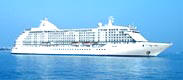 The second all-suite, all-balcony ship, the 700-guest
Regent Voyager
is the newest addition - our six-star fleet.
Seven Seas Voyager 2022
Seven Seas Voyager 2020
Seven Seas Voyager 2021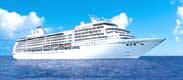 Our first all-suite, all-balcony, 700-guest ship, the
Regent Mariner
, has been awarded "Ship of the Year", 2002, Ocean and Cruise News.
Seven Seas Mariner 2022
Seven Seas Mariner 2020
Seven Seas Mariner 2021
Email DeluxeCruises.com for Personalized Service with Guaranteed Lowest Pricing!
E-Mail: Info@DeluxeCruises.com

CLICK HERE, Regent Cruises, Rssc. BEST CURRENCIES
When you sail - the far reaches of the world with Regent you begin - realize that Luxury does indeed Go Exploring . Regent guest joyfully follow in the footsteps of explorers long ago, seeing many of the exact same sights and discovering new worlds along the way, but in a style that's entirely different. They travel in six-star luxury where Comfort is the watch word. Pleasure , a given. Satisfaction , a promise kept by international staff. It's a style that's won many awards over the years, but more important, it has also capture the hearts of guests again and again.
The four small - mid-size ships in Regent Seven Seas' six-star fleet include: the newest all-suite, all-balcony Regent Voyager, her sister ship the Regent Mariner, the all-suite Regent Navigator.